Question: How can I set Firefox to use remote DNS when I use socks proxy in Firefox?
Answer:
1. Search "proxy" on the Firefox options page. Then click the "Settings" button for its "Network Settings" to view Firefox's proxy options.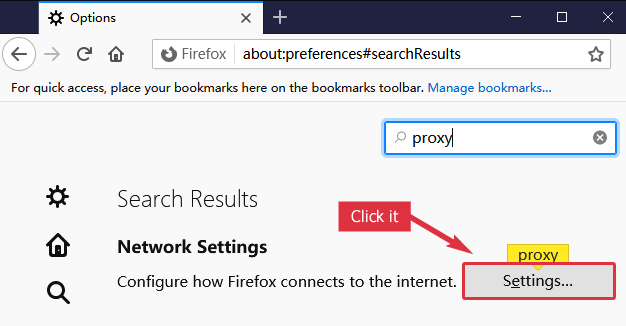 2. Check the option "Proxy DNS when using SOCKS v5".