Question: Is proxy safe to use?
I just wanted to find out if proxies are safe. I mean can proxy's record passwords etc when someone is surfing through them. Or can the owner place a sniffer and sniff out the content or hijack the connection.
Is there a way to avoid giving away sensitive information to the proxy or at least encrypting the information. Are there any tutorials on how to find proxies and use them from start to finish with security in mind. Thanks
Answer: It will be safe if you use an HTTP or socks proxy (IP:Port proxy) to access a secure (https://) website instead of a non-encrypted (http://) website. Secure websites such as PayPal use the encrypted (SSL/HTTPS) connections between the user and its server. Thus no one can know the sensitive data you sent or received.
For non-encrypted websites, it all depends on the proxy administrators. They are able to know the information you send and receive through the proxy. However, most proxies won't record or monitor your traffic. They only transmit and receive data for you.

If you are using a web proxy, your information may be intercepted even if you are accessing a secure website.
A private proxy is usually safer than a public proxy. It's because the private proxy providers would lose their business if they stole the information from the users. You can try our safe proxy service. It encrypts the traffic to improve the security of your online activities.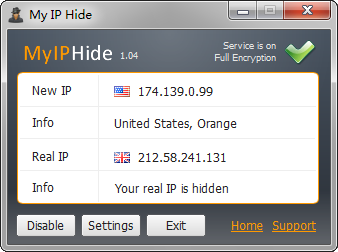 Question: Proxy Safe and Internet Service Provider
I know that when I am using a proxy, my IP address is modified. But what are the configuration between my PC, my Internet Supplier and the proxy and the web?
Is it:
1. PC—-Internet Supplier——Proxy—-Web [or]
2. PC—-Proxy——Internet Supplier—-Web
In the first situation, the web doesn't know me, but my supplier knows what I am doing. In the second one, how is it possible to connect to the proxy without using first my internet supplier?
Answer: PC <–> Internet Service Provider <–> Proxy <–> Web Server
Your Internet Service Provider (ISP) knows what you are doing on the Internet.
Question: That means that my ISP know that I'm using uTorrent and I'm loading Torrents. That means It is not safe? Where are the anonymity and security?
Is there any protection (encryption for example) for IP address and online privacy?
Answer: In fact, your ISP doesn't know you are using uTorrent. They can only see you receive many data packets from different IPs and send data to them meanwhile. So ISP can guess you are using a P2P software.
ISP usually won't monitor its users' activity because there is a huge amount of data to analyze.
Most serious websites such as PayPal use the encrypted (SSL/HTTPS) connections between the user and its server. Thus no one can know the sensitive data you sent or received.
Question: Is proxy safe from tracers?
Is it possible for my real IP to be hidden totally from others if I use a proxy? I'm not too sure what it does but when I use it and run a browser and check my IP, my IP is changed. Does this mean I am safe from anyone who wants to trace my location?
Answer: You can use the proxy to surf find-ip.net to check whether it's anonymous. If the proxy is anonymous, you are safe from ordinary tracers. But I'm not sure whether it's safe if your tracer is FBI. As they have the time, energy and resources to find you.
Question: I am scared that the owner of the proxy server will steal my ID and PW of the game I play. Is it possible that somebody see my ID and PW through a proxy?
Answer: If the game program uses the encrypted connections, it's usually safe. Otherwise, the administrator of the proxy server is able to know your username and password.