We release new services rotating open proxy (unstable public proxies) and rotating premium proxy (stable premium proxies) recently. You can use them with the traffic software Torpedo Website Traffic Generator, former name Website Auto Traffic Generator Ultimate (WAT).
First, set up IP authentication in the client area. The traffic software Torpedo/WAT doesn't support username/password. You have to use IP authentication.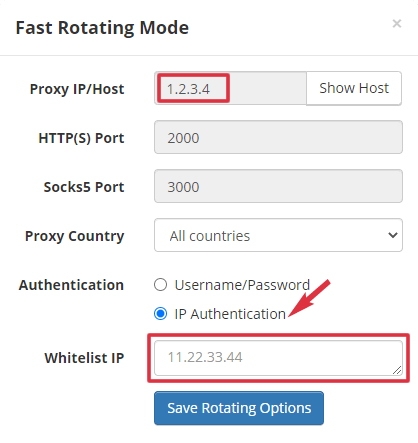 Second, add the Rotating Proxy IP & Port to Torpedo/WAT. Note: 104.28.22.115:2000 is just a demo proxy. You should use the real one in your account.
Please uncheck the "Test proxy" option. The success rate of the Rotating Proxy is 99%. Torpedo/WAT may delete it after using it 100 times. However, you can enable it for the first few tests to ensure it works.
Now you can run the task and check the running log of Torpedo/WAT. It should be using the rotating proxy that you input.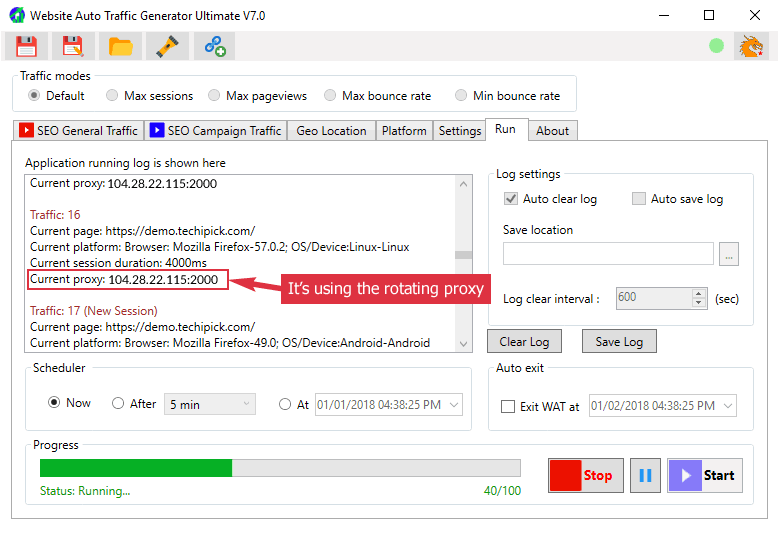 You may ask all the traffic is from the same IP? No. Every time Torpedo/WAT uses the rotating proxy, it will use a new IP to access the target website. Check the real-time statistics of your Google Analytics to confirm it.